Sydney builder Kurmond Homes won the 'Display Home of the Year' award at the Master Builders Association (MBA) of NSW Excellence in Housing Awards for the Glenleigh 41 display home.
Located at Homeworld Box Hill in Sydney's outer north west region, the Glenleigh 41 is a large five-bedroom home with a focus on entertaining family and friends.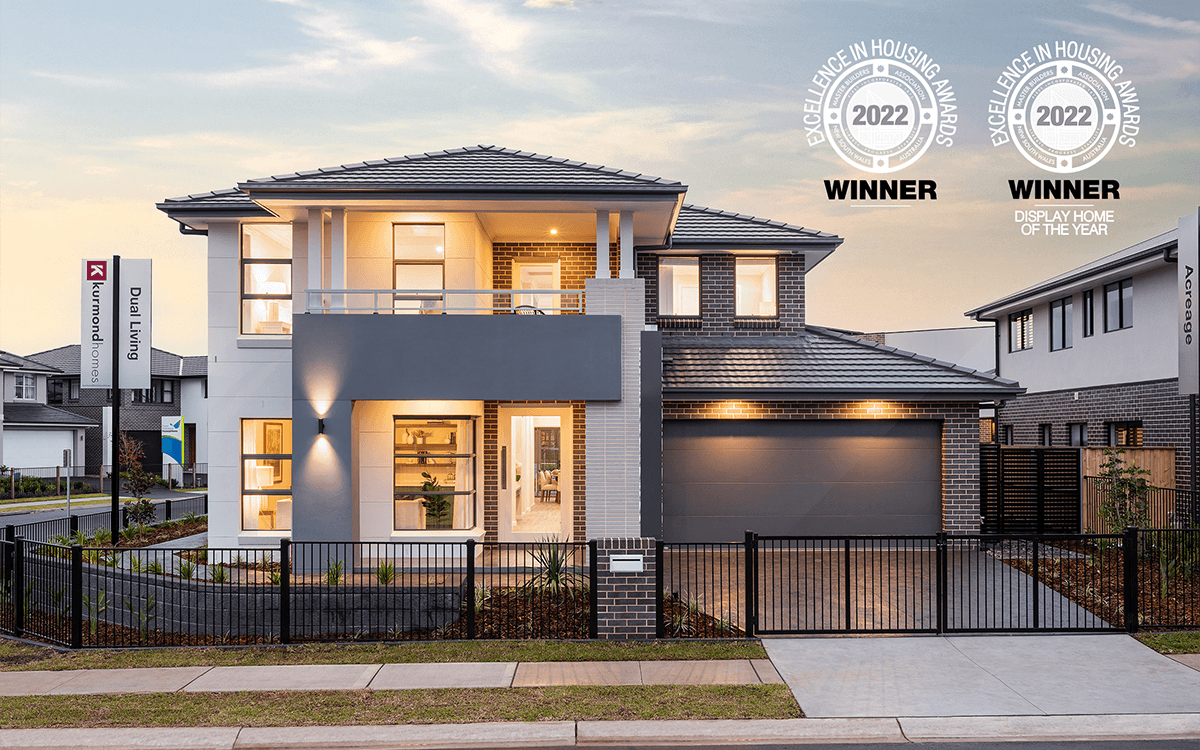 Peter Kulakovski, Managing Director of Kurmond Homes said he was particularly proud of the Glenleigh design which was originally designed by his company over ten years ago and has since been updated to reflect changing lifestyles.
"My brother Michael, who tragically passed away earlier this year, and I had a shared passion and vision for Kurmond Homes and the Glenleigh represents that. This award reflects the hard work of all our staff and the great relationships we have with our tradespeople and suppliers," said Kulakovksi.
As well as winning for Display Home of the Year, Kurmond Homes also won Display Home in $500,001 to $600,000 category for the Glenleigh 41 and a finalist for Display Home in $450,001 to $500,000 category for the Bronte 35 design.
The Master Builders Association of NSW Excellence in Housing awards celebrate excellence in construction, innovation and quality in the building and construction industry in NSW. The Housing Awards showcase the very best in residential construction and attracts a broad cross section of the residential building sector, including project home builders, contract builders, apartment constructors and contractors specialising in additions, alterations and renovations.
Kurmond Homes is also a finalist in the MBA National Awards in the Display Home in the $500,001 to $600,000 category which will be announced in late November 2022.
The Glenleigh 41 is large family home featuring a gourmet kitchen with large bench space and a walk-in pantry leading to the laundry. It's designed for entertaining with a large indoor dining area leading to the grand alfresco space.
South Windsor-based Kurmond builds custom and project homes in the Greater Sydney region, plus the Hunter region to Wollongong, and the Blue Mountains.
For further details visit https://kurmondhomes.com.au/