January 2021
Renae
Opal with Hempstead facade in Spring Farm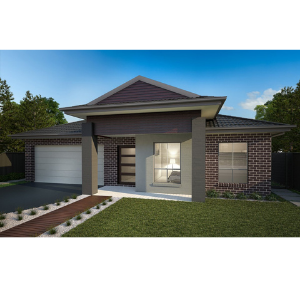 OUTSTANDING CUSTOMER SERVICE
We are currently in the pre build stage, and would not be here without Christine's help.
Christine is very approachable and has continually assisted and kept us updated throughout the initial stages. We are looking forward to completing our build with Kurmond Homes and getting the keys to our new home.
December 2020
Peter and Michelle
Jade 31 with Epic facade in The Oaks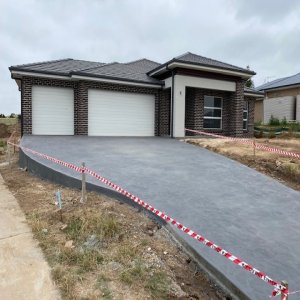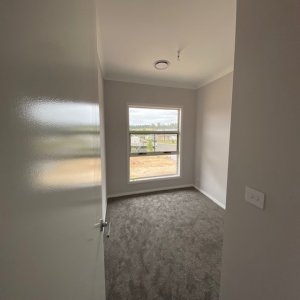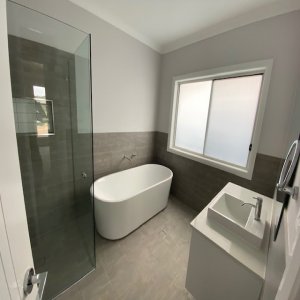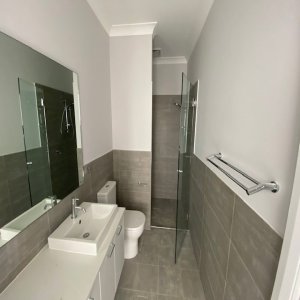 EXCELLENT SERVICE
A massive thanks to the team at Kurmond Homes including Kelly construction & Phil our site supervisor. After getting our Keys to our new home before Christmas which has been fantastic great Christmas present.
Very happy we went with Kurmond Homes to build our family home. House looks great thanks.
Peter & Michelle
December 2020
Tom and Carol
Mirage with Prestige facade in Gross Vale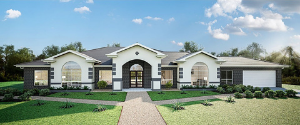 VERY OBLIGING
We are in the pre build phase. Kurmond Homes are more than happy to work with us in relation to plan changes and are making the process alot easier than we expected.
Staff are very warm and nothing seems to be too much trouble. We feel very comfortable dealing with them and they are making this enormous project easy for us to handle.
October 2020
Kevin
Mirage with Traditional facade in Tahmoor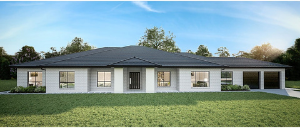 PROFESSIONAL SERVICE
We looked around for a long time searching an open plan that would suit a growing family we kept coming back to kurmond, we fell in love with the mirage range and also the flexibility to modify a few things, Kurmond answered our questions on the spot and were helpful in finding that forever home
After we decided to go with the Mirage 48 Kylie S "who we call our god send" has assisted us in making the process stress free getting back to us promptly and making sure we get it all right being transparent from the get go and professional will be forever grateful, happily refer family and friends to kurmond
Big thanks to Kylie S you're awesome 🙂
September 2020
Shailaja
New York with Bridgehampton facade in Austral
GREAT SERVICE AND EXPERIENCE
Thank you to Malcolm from Kurmond Homes. He has taken the time to help us achieve what we would like in our home and within our budget. This is our first home, we shopped around but we felt like Kurmond was the way to go.
The process was straight forward and the communication from Malcolm was informative and transparent. Malcolm made my Husband and I feel very comfortable in the process. We really appreciated the time that Malcolm took to go through tender and the next steps with us and can't wait to begin this journey to build our first home with Kurmond Homes.
September 2020
Raelene and Grant
Riverview 39 with Traditional facade in Razorback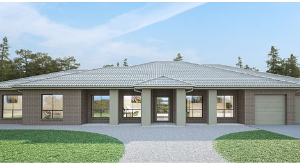 A GREAT EXPERIENCE. After one meeting with Peter we knew that we wanted Kurmond to build our home, he was so helpful and keen to make sure we were happy with the design and the house would fit our needs into the future, we trust that his team will build us an amazing home and we really cannot wait.
Unlike other builders we compared we found that Kurmond's all inclusive pricing was easy to understand, the only additions are what we've requested and it works with our budget. Kylie has been amazing guiding us through our tender process we really appreciate the support we have received from her, she responds to all our queries and helped us ensure the tender met all our needs and the process was enjoyable and exciting which it should be.
We love that they seem to genuinely care and are excited for you and your build, we're very excited for the construction to start.
September 2020
Lauren
Empire with Ontario facade in Gregory Hills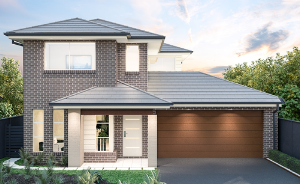 SO FAR SO GREAT
My husband and I knew from the minute we reached out to Kurmond Homes that they were the ones for us to build with.
During our pre-construction we have had the pleasure of working closely with Mike Thurecht and cannot recommend him enough. Mike is informative, experienced and helpful and his communication cannot be faulted. Mike is thorough, understanding and has guided us wonderfully during our newest adventure.
We can't wait for our next stage of build with Kurmond as we build one of their beautiful Kurmond Complete homes with a few customisations (which Kurmond were so helpful with) of our own to make it unique to us.
August 2020
Damian and Patricia
Iris 32 with Richmond facade in Catherine Field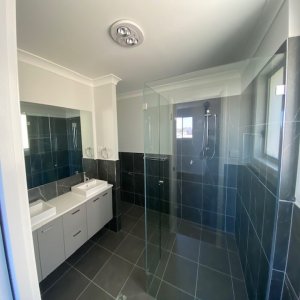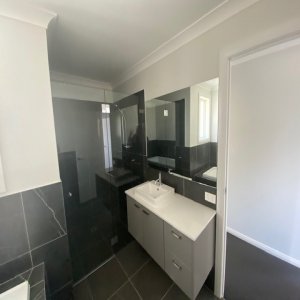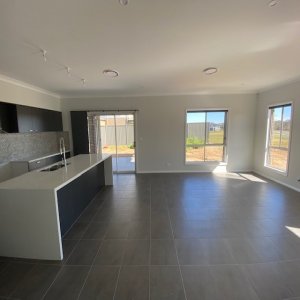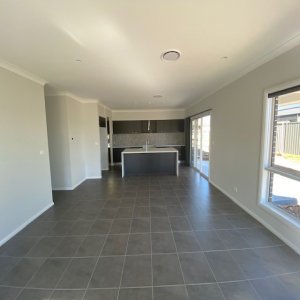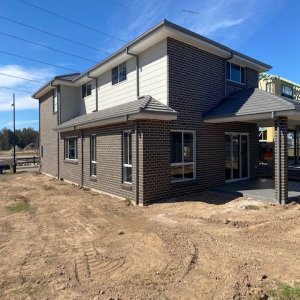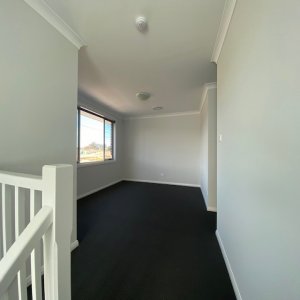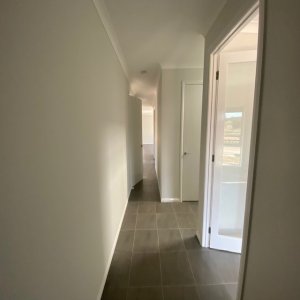 ECELLENT EXPERIENCE! A massive thank you to the team at Kurmond homes including Kylie and Phil, our building manager. We are soon to get our keys for our home after beginning the construction process early this year.
The team have been very attentive with our queries and are quick to help. There were no delays nor any problems during construction and our house is exactly as we had imagined.
We are very happy with our home and are glad to have worked with Kurmond homes.
August 2020
Arnold
Archer with Traditional facade in Box Hill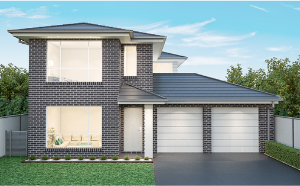 APPROACHABLE, FRIENDLY & AWESOME
Alex was a big factor in our decision to build our house with Kurmond. He was very helpful from the start. We had various queries and several plan changes but he always responds promptly and with patience.
We felt that if our experience with Alex will be the same as with the building process of our house with Kurmond then we know we are making the right decision.
August 2020
Thamilini
Aria with Retro facade in Prospect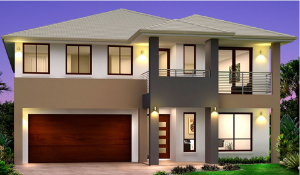 INITIAL PROCESS WITH KURMOND HOMES
We are in the process of finalising our tender with Kurmond homes and I just wanted to give some feedback about our initial experience. Alex Siasat from Kurmond is the reason we decided to go with Kurmond homes. We accidentally walked into Kurmond Homes at Box Hill and he showed us a plan that was big enough and within our budget.
Since then it's been a few months of going back and forth and having several appointments to get our plans exactly how we want for our forever home. Alex has been so patient throughout the whole process and given me some ideas on how to make the amendments to the floor plan work.
He answers texts at all sorts of hours during the day and is quite funny as well. We have also dealt with Peter and Kylie and they have been great as well.
We hope the rest of our build process with Kurmond Homes goes just as well as our dealings have been with Alex.
August 2020
Josh and Emma
Jade 30 with Classic facade in Gledswood Hills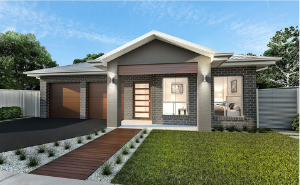 VERY GOOD EXPERIENCE
A huge thank you to Michael, Matt & Michelle and the entire Kurmond team (Christine at Leppington as well) for making the pre construction process a breeze. The whole Kurmond have gone above & beyond since Day One, when we met with Mike. We're excited to see all of their hard work and our vision for our dream home completed.
August 2020
Romina
Bronte 33 MKII with Colorado facade in The Gables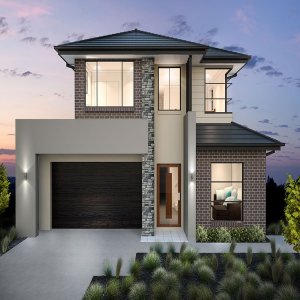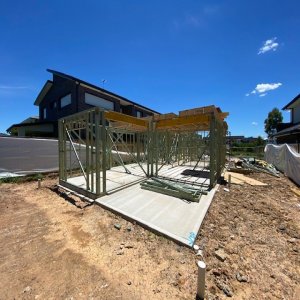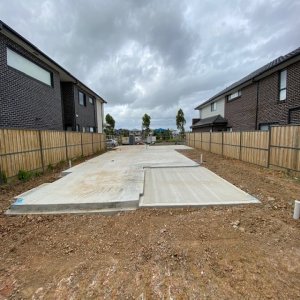 GREAT EXPERIENCE SO FAR
We are currently at pre-construction stage and are so impressed by the customer service we have received by the team at Kurmond so far. Our circumstances have caused us the need to rush through most of this process, and the sales manager Kylie and sales executive Mike from Marsden Park have gone above and beyond to accommodate for us.
Communication has been excellent from the first meeting and any issues we have had resolved so quickly.
We are so excited to take the next steps in our dream build and would highly recommend Kurmond Homes..
August 2020
Tony and Elica
Serenity with Epic facade in East Ryde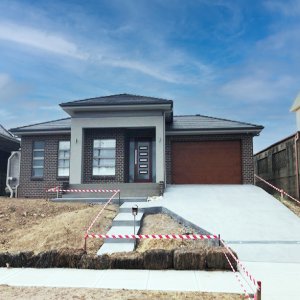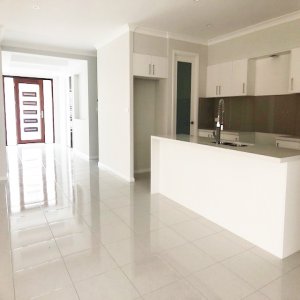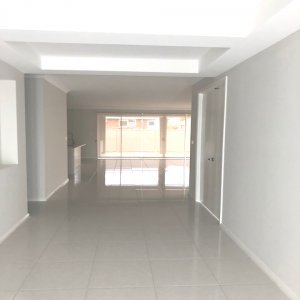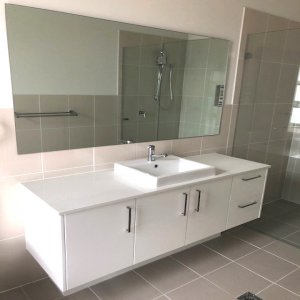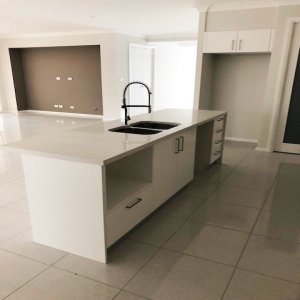 FANTASTIC EXPERIENCE AND EXTREMELY HAPPY CUSTOMERS
We would like to thank Michael, Cindy and the whole Kurmond team for a fantastic experience in building our home. We are extremely pleased with end result and the high quality of the work.
Working with the Kurmond team, nothing seemed too difficult and the engagement from the team was excellent. It didn't seem as a builder/customer relationship rather a 'one team' and everyone was keen to succeed in building a beautiful home.
Even after completion, when a couple of minor items needed to be addressed, the maintenance team was top class.
Overall very happy and we highly recommend Kurmond Homes.
July 2020
Mick and Fiona
Sabrina with the Hamptons facade in Redbank, North Richmond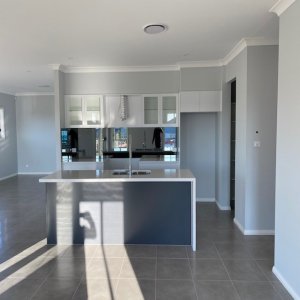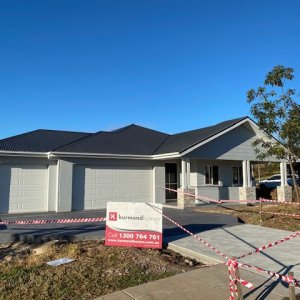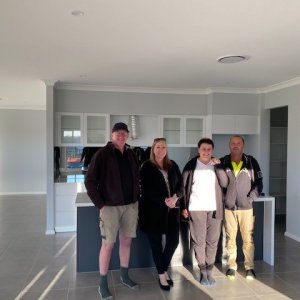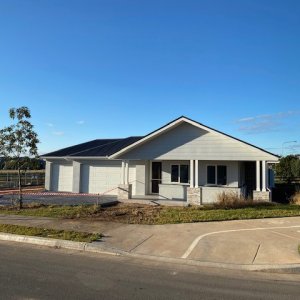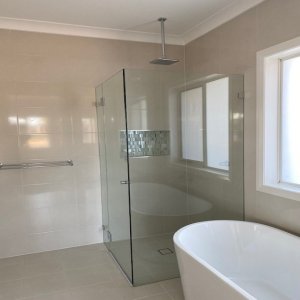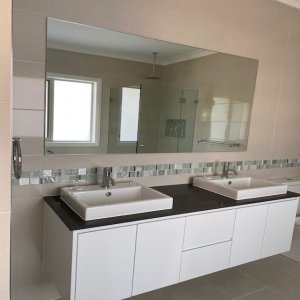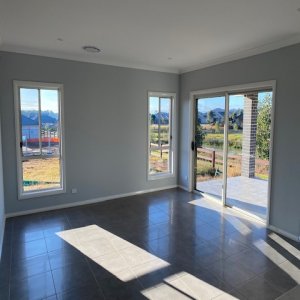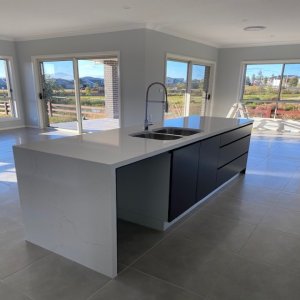 We have received the keys to our stunning Kurmond Home. We built the Sabrina with the Hamptons facade. The final product surpassed our expectations of a top quality finish. However our positive journey started with Kylie at head office. Communication is key when building your dream home and Kylie puts you at ease right from the get go. Then the remainder of the team took over. From choosing colours and finalising our design changes, the different stages through the build with constant updates and then dealing with the wonderful staff onsite. The entire process has been effortless. I would like to make special thanks to Kelly, Brooke and Tom. You guys are amazing. Thank you for making journey such a positive one.
❤️ Mick and Fiona Ready.
July 2020
Evan and Kristy
Mayfair with Oracle facade in Caddens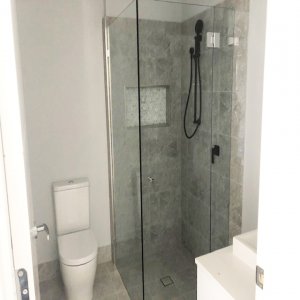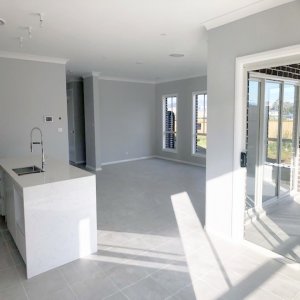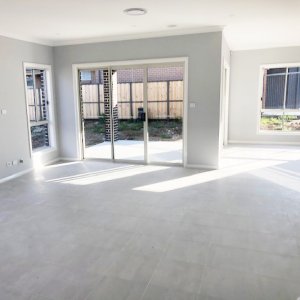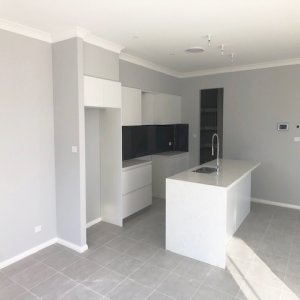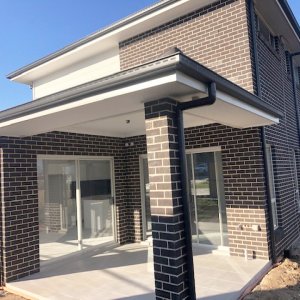 AMAZING EXPERIENCE ALL ROUND
We are just so blown away with how amazing this experience has been. The staff and site supervisors (Tom and Steve) were absolutely amazing and so easy to deal with. They made us feel like we were in great hands and always happy to help us. The workmanship is second to none and couldn't fault the tradesman.
If you are wishing to build please make Kurmond a priority to see as you will not be disappointed. Thanks again team for our beautiful home!
Evan and Kristy
September 2017
Tim & Melisa
Ruby 27 at Colebee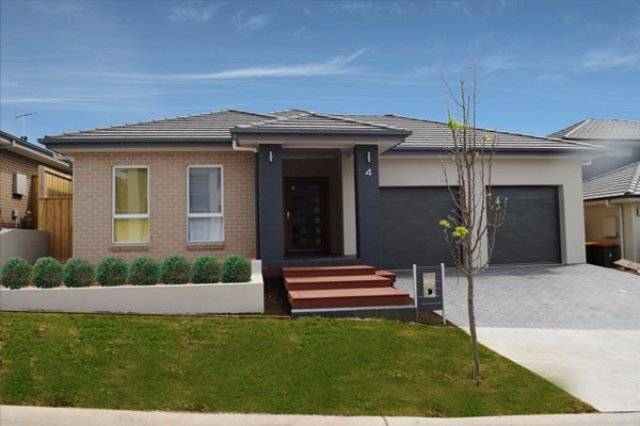 Just want to thank Kurmond Homes for our wonderful new Home. Kurmond was actually the first builder we looked at, and after months of searching we still kept coming back to them. Must thank Kylie for all her help. The best thing about Kurmond is the open and honest pricing. No hidden charges. The price is the price for a new fully fitted home. No confusing add-ons, like we found with other builders.
Building a new home can be a very stressful, however Kurmond were always there to help with our questions and reliably always got back to us, if we had any queries, during the planning Stage. One quick mention must be made to the design studio, who make selecting the colours and fit out a breeze.
The construction phase was flawless. Our site supervisor Todd, was fantastic! He and the Kurmond Team are very professional and hold themselves to a very high standard or workmanship. Our new home is perfect and exactly what we planned.
I would recommend Kurmond to anyone building a new home. Simple as that!
June 2017
Chris and Mick
Trinity at Marsden Park
We would like to thank Kurmond Homes for the build of our amazing home. Extremely high standard of workmanship and all the staff were so professional. We appreciate the guidance and help we got, as sometimes It was hard to decide on colour scheme etc. Our supervisor was the best and really understood how quick we needed our build to be completed and he delivered. Thank you Kurmond for such an enjoyable journey and the final product. Absolutely stunning!!!
December 2017
Dave & Lindsey
Aria 41 at Thornleigh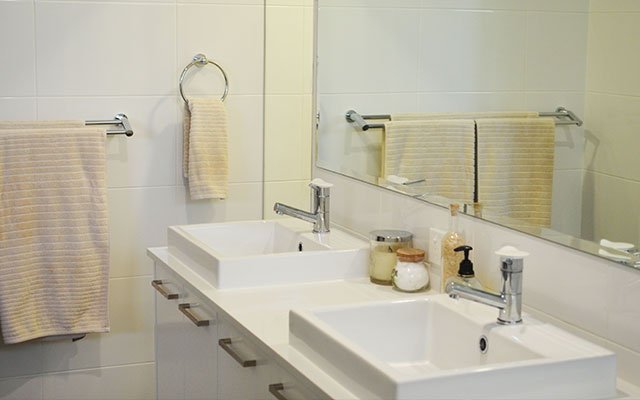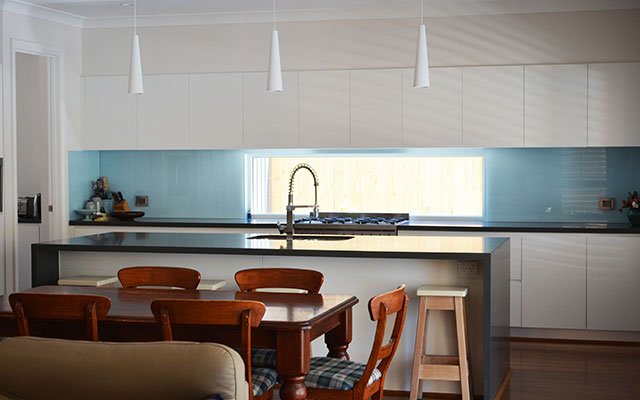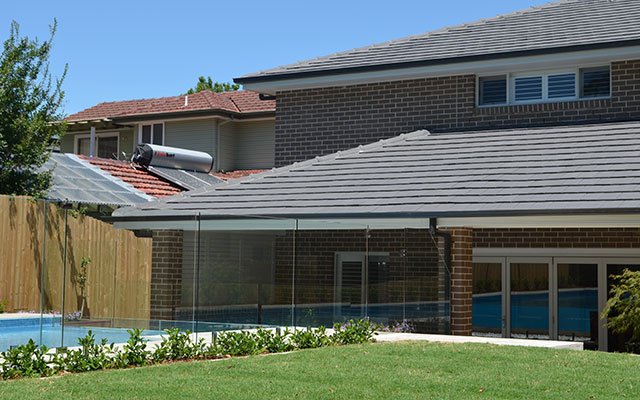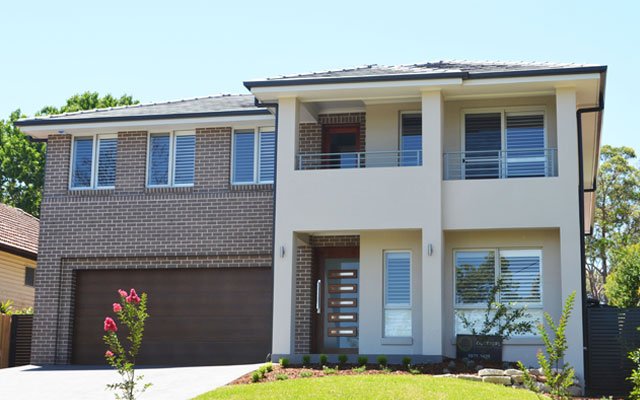 Dear Kurmond, thank you for building a fantastic home for us. The high standard of workmanship and professionalism of all staff through the process was very much appreciated. The home was even built ahead of schedule! We also appreciated your flexibility in accommodating all our requests in the design stages. We are extremely happy with the final result. Our construction supervisor was outstanding and his attention to detail and communication through the build was excellent. We received expert advise from our colour and design specialist, who was just brilliant. We would recommend Kurmond to all. Once again thank you to the entire Kurmond team.
August 2017
Andrew & Mary
Edgecliff 23.8 at Moorebank
Very impressed with the build so far! I have just visited our job site, I don't get out there very much and I have to say WOW! I am so impressed with the look of the house. The scaffolding came down yesterday and I finally got a chance to see what they will look like….very nice!!!! I just wanted to take this opportunity to THANK YOU ALL for your hard work so far. It is truly appreciated. I can't wait to see the final product, which I'm sure will be great.
May 2017
Anny
Glenleigh at Leppington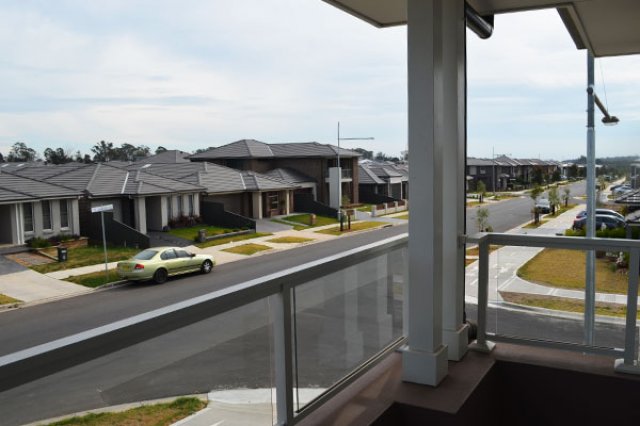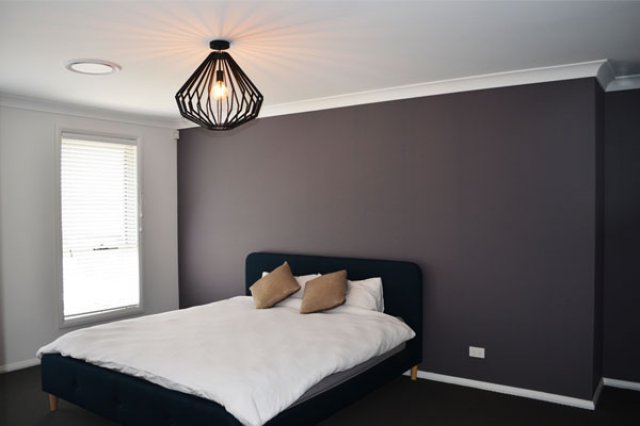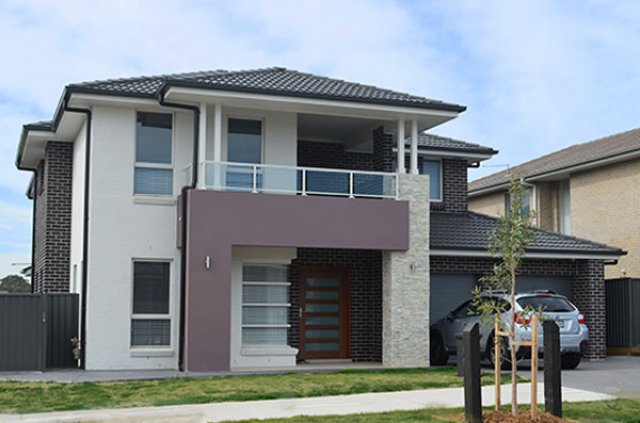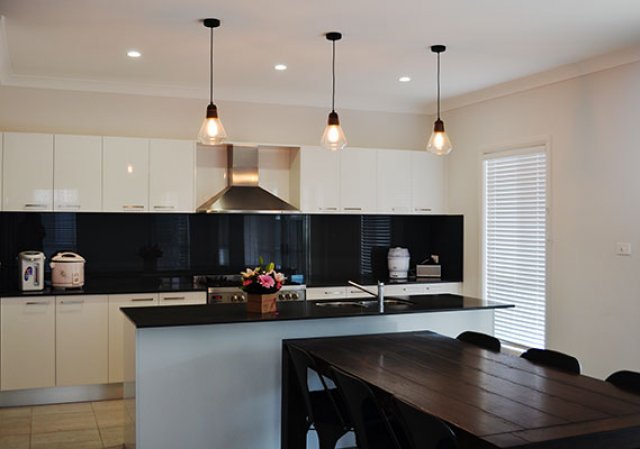 Firstly I would like to thank the Kurmond homes team! From day 1 when I first stepped into their beautiful display home in Kellyville, I was greeted with excellent customer service by our sales consultant & the colour selections was an awesome experience! Our consultant helped me with everything, even though I was that annoying girl asking 10 millions questions, but she was always there to help. My site supervisor (another professional who I can't fault) called me every Friday afternoon to give me updates on the building process. Although, the paper work took a bit longer then expected, overall it worked out in the end, it is everything I ever wanted in a home. I highly recommend Kurmond Homes!
March 2016
David Dinesh
Infinity 37.8 at Plumpton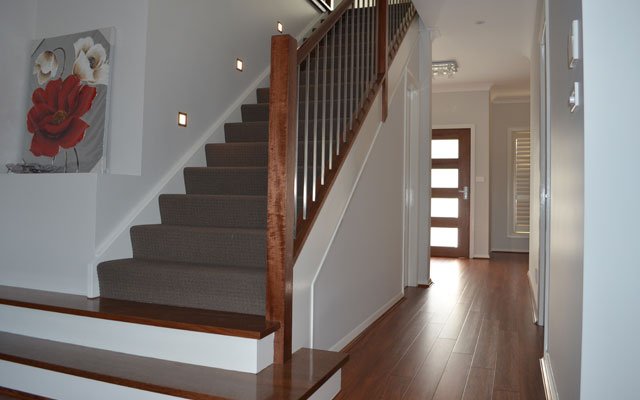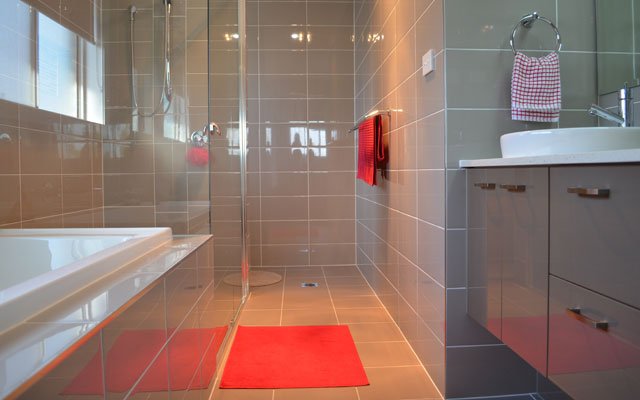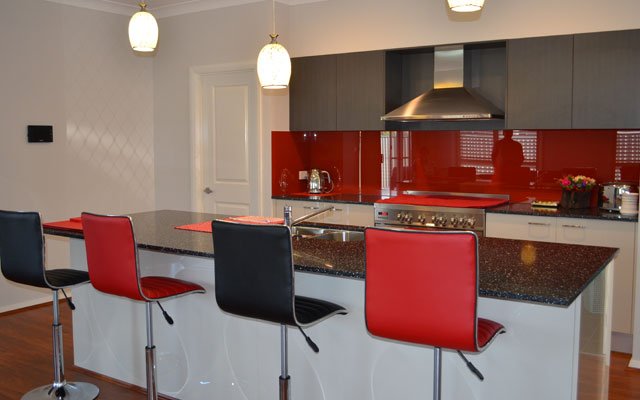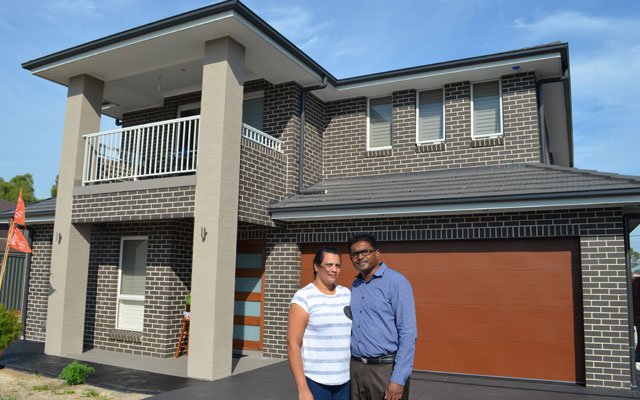 Dear Kurmond Homes, we love our brand new home, it's wonderful! We initially decided to build with you, as you had a wide range of well designed double storey floorplans. The 'Infinity 37.8' really ticked all the boxes for our family, with it's home theatre, alfresco, 5th bedroom downstairs (with ensuite), 2 balconies & large master bedroom & WIR. I was also suprised by how many items were included as standard, such as driveways & ducted air conditioning & by adding the Diamond upgrade package, it really gave our home that 'wow factor'. We were very happy with the construction stage, as it progressed nicely & our supervisor kept us well informed and responded to any questions we had. We have no hesitation in recommending Kurmond Homes. Keep up the great work!
June 2016
Dorothy & George
Sierra 28.3 at Gledswood Hills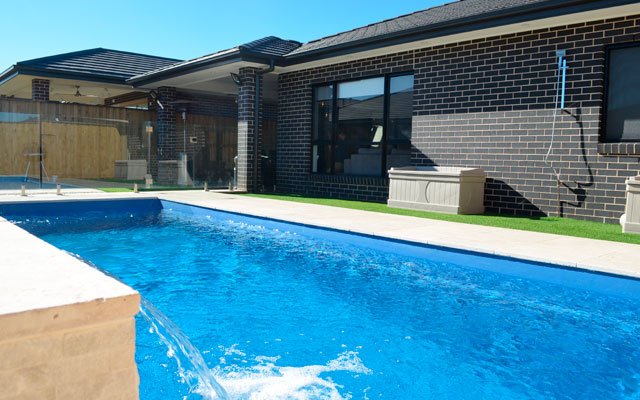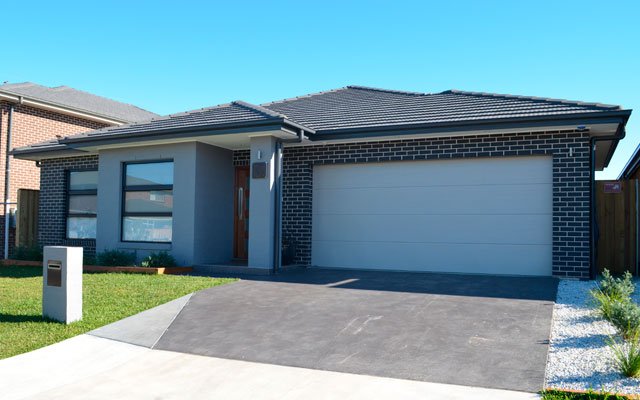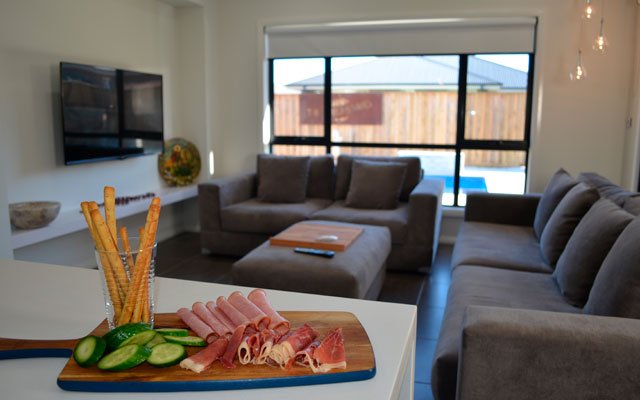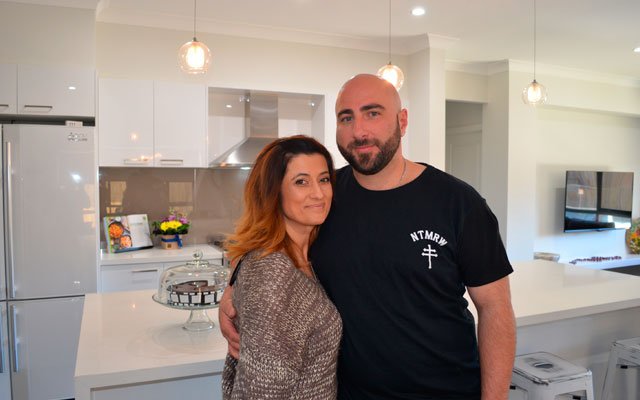 We fist walked into your perfectly amazing Sierra display home in Gledswood Hills and was love at first sight! Treated with excellence by your sales consultant was just the beginning of an amazing journey that we were about to take with Kurmond Homes. Our next step was to meet our colour consultant and oh how she wowed us. She focussed on making me comfortable with every decision I was making. Not only did she make my life simple but make me turn my dream into my home. I can't wait to see what she has helped me put together. She is one amazing person.
The customer service department attended to my every enquiry and helped in every way they can. Even if it's 4.59pm on a Friday, THEY WILL REPLY! And end the email saying have a wonderful weekend. Or call me to make sure all my questions were answered. I commend Kurmond Homes and your staff. We are so happy and comfortable at where we are today, and look forward to getting the key and calling this our home. The journey has been amazing so far.
October 2015
Stephen & Anita
Mirage 68.5 at the Central Coast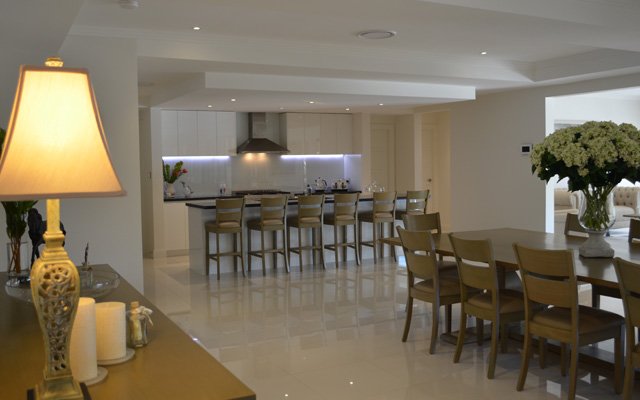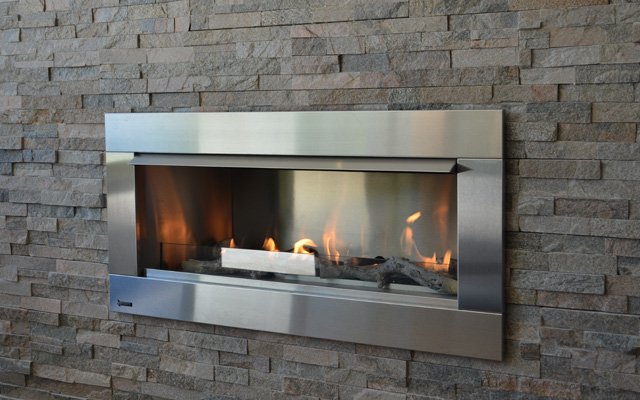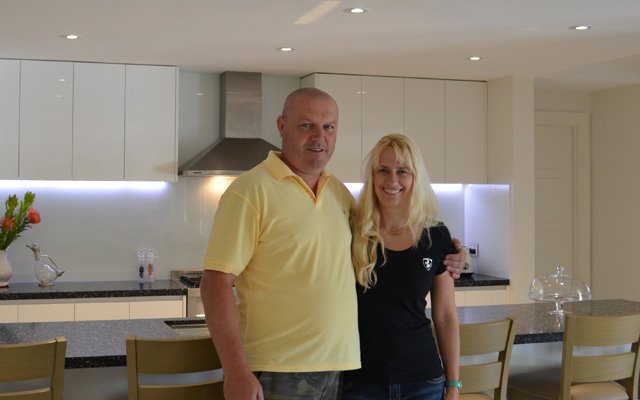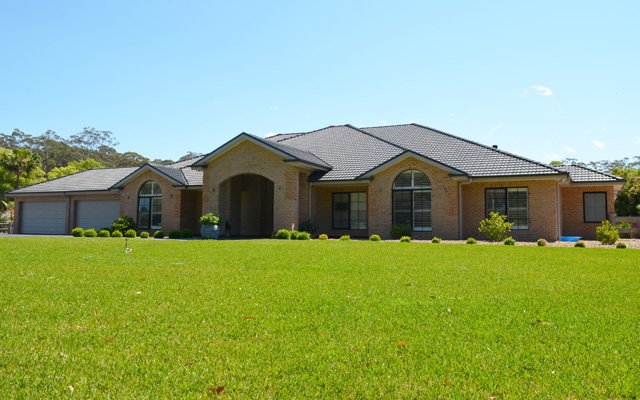 Dear Kurmond Homes, I would like to formally thank & congratulate you & your team for delivering a truly outstanding result on time. The build has proceeded smoothly & to a high standard of workmanship as every member of the Kurmond team has been very competent, easy to deal with & eager to please throughout the entire contract period.
The initial design of our Acreage Home with Michael & Peter was invaluable. They took our ideas & sketches & created our home. The amount of organisation & control that Michael & Peter had over the process was first class. Thanks ladies for all the support work necessary.
It is to that end that I am happy to provide Kurmond Homes with my highest recommendation for any home building & design work, be it from small projects to large scale luxury residences, on the most complex of sites. In fact we are building a second home with Kurmond now for my in-laws.
Once again thank you all very much.
March 2015
Ashish & Shivani
Glenleigh 46.6 at The Ponds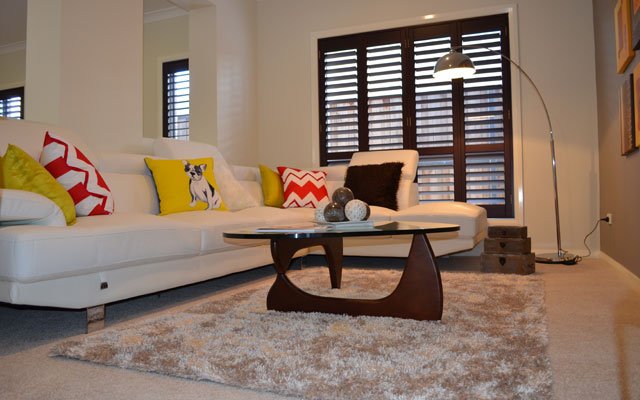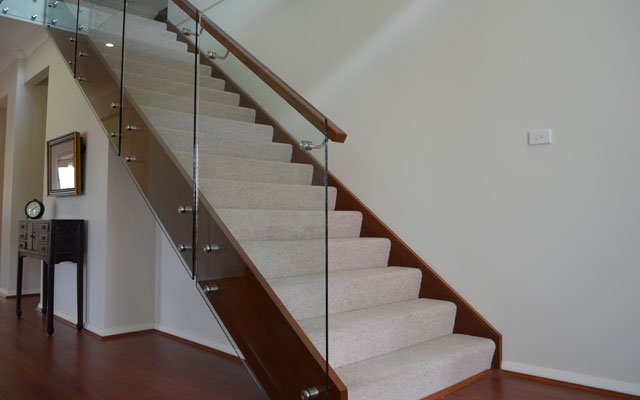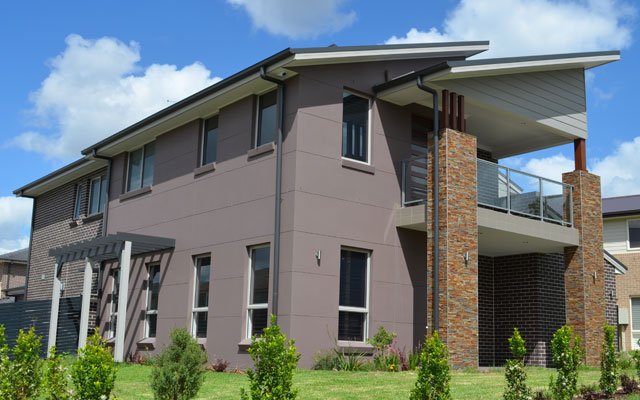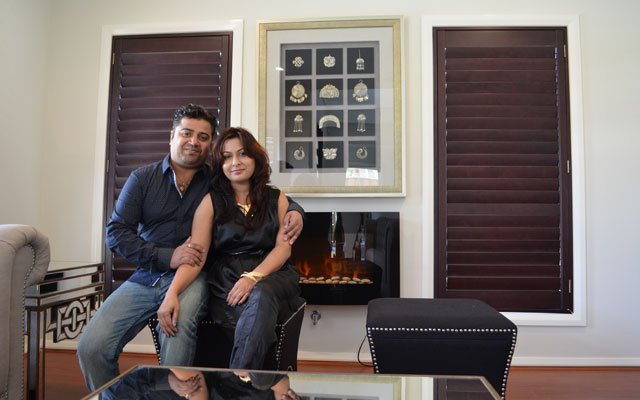 Dear Kurmond Homes team,
Finally after nearly two weeks of our handover today, I am writing this email to convey our thanks to the whole Kurmond Homes team for doing such a wonderful job on our new home. My whole family is delighted & appreciates the wonderful efforts you have put together in building such a beautiful home for us. In the last two weeks most of our friends & neighbours have visited our new home & all I have heard is wonderful comments – so big kudos to Kurmond Homes for a fabulous job.
Our Client Service Manager assisted with all the last minute amendments during construction. Your flexibility to assist with last minute requests is highly appreciated. I cannot thank our Construction Manager enough, we have noticed & appreciate your attention to detail & relentless determination to release a quality product on time, the house looks amazing!
Peter & Michael have a wonderful team working for them & I wish you all the best & will highly recommend Kurmond Homes to all our friends & families.
April 2015
Donna & Jean-Claude
Custom design at Parramatta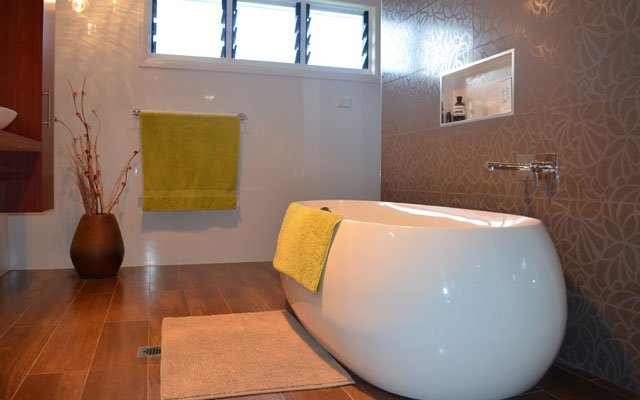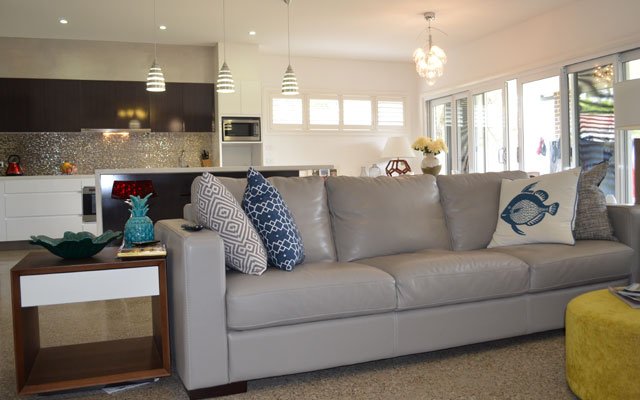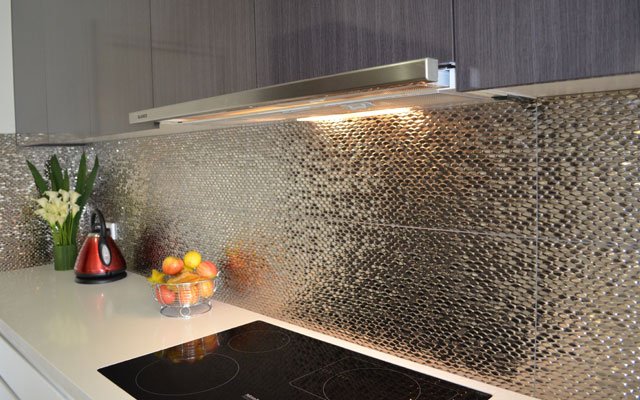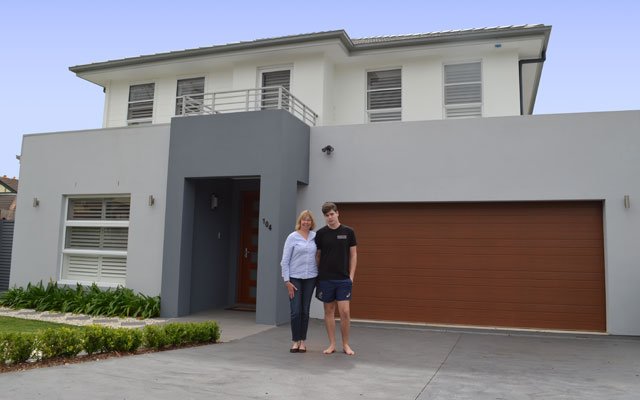 Just thought I would update you on our home now we have lived in it for two years. We LOVE our Kurmond home & still get endless comments about how lovely it is. From how green and perfect the lawn is, to the WOW factor of our ensuite. It was a total pleasure to work with Kurmond homes who treated me like an owner builder so my vision could be accomplished in our Custom Build. We have had no major problems and I often just sit and look at how Kurmond Homes let me have my dream home.
May 2014
Jim Isler
Redleaf 30.8 duplex at Blacktown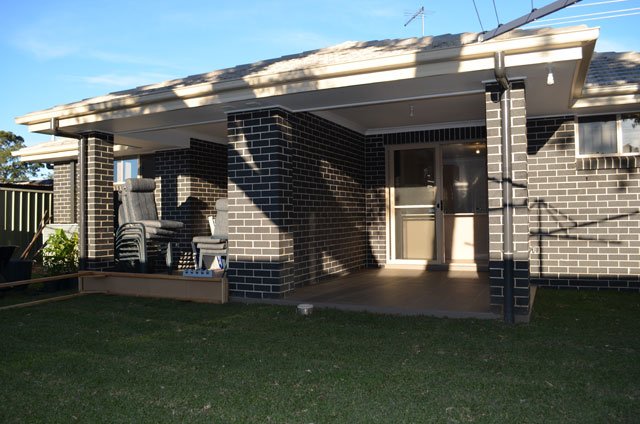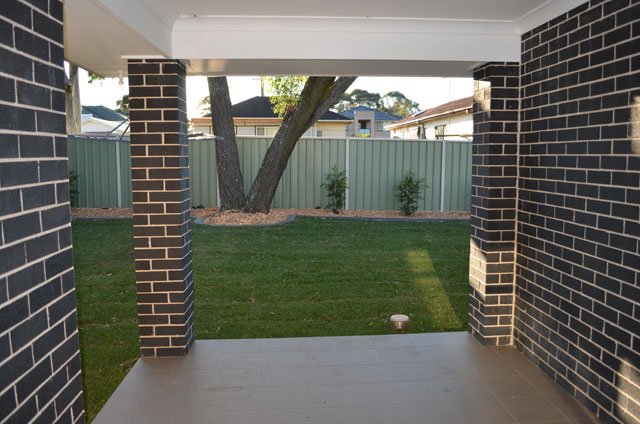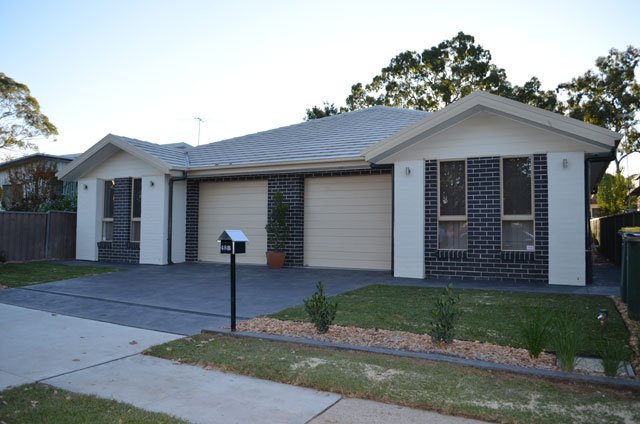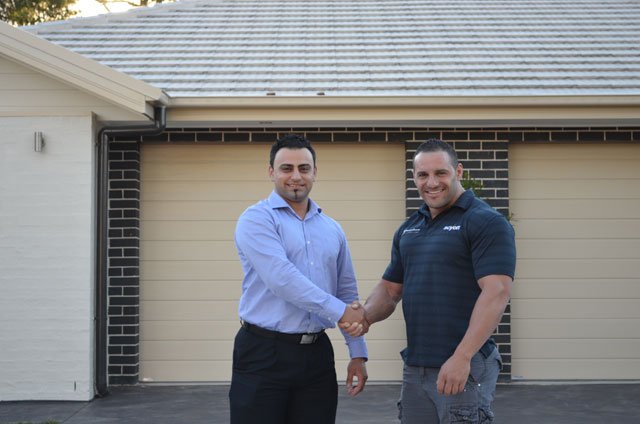 I decided to build with Kurmond due to the extensive variety of duplex floorplans & facades that are available to choose from & their  extremely competitive pricing & inclusions that has enabled me to keep to my budget.
My Overall experience was great,  the construction was very quick and was within contract build time. My construction supervisor was excellent to deal with and keep me updated weekly throughout the whole construction process.
From the start to the end was a smooth hassle free process. Everyone from the start worked to accommodate my requirements. My dealings with the customer service team was professional & very helpful. They were quick to respond to my questions during the construction and were very thorough with the information provided.
I'm delighted with the quality and finish of my new duplex & would recommend Kurmond Homes to anyone who is looking to construct multiple dwellings.
April 2015
Chris & Evita
Riviera 33 at The Ponds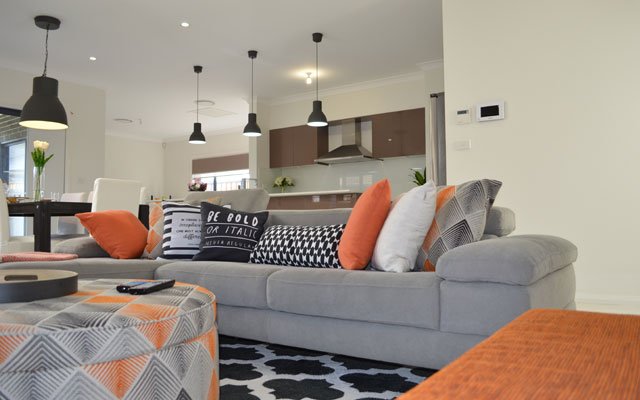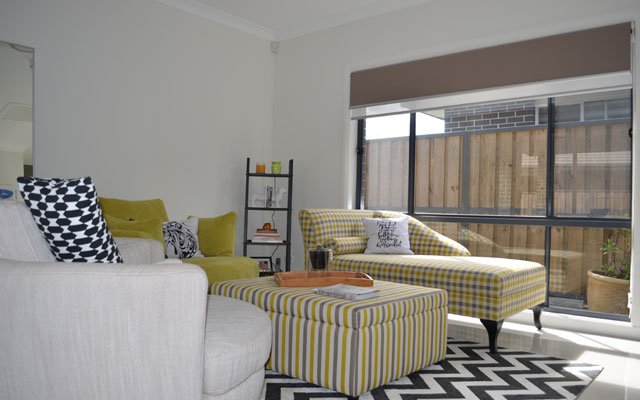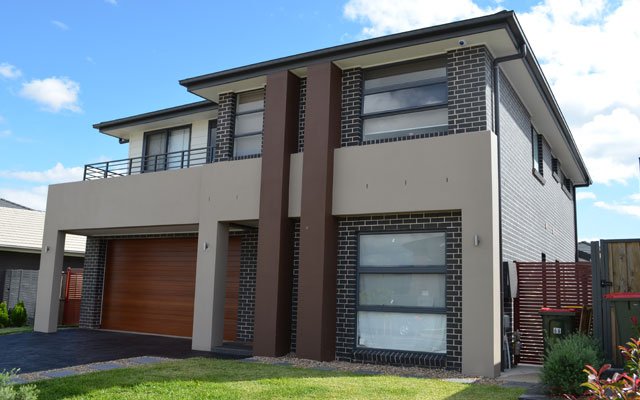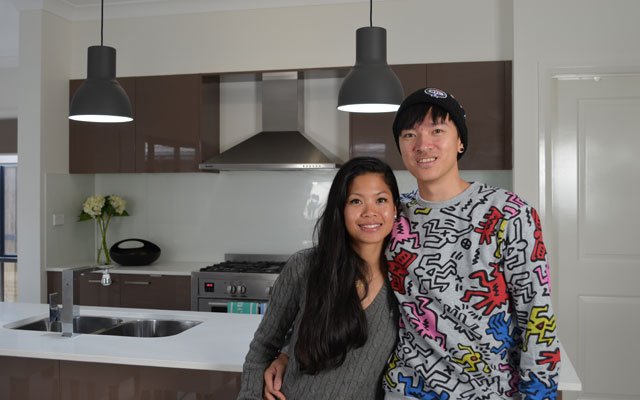 As first home owners we chose to build with Kurmond Homes as they had some fantastic floorplan designs that suited our needs. Unlike some other builders, Kurmond's inclusions were all included in there affordable prices, which offered a complete product. Our sales consultant guided us through the initial journey & was very helpful & assisted us with any questions we had.
Our construction supervisor was very professional, friendly, accessible, honest & always available & willing to go above & beyond. We were very impressed & satisfied with the final build, we love it & it's perfect! There was no display home for the Riviera 33, so we were going by the floorplans on faith, however, once built we were beyond words to express our hapiness – it's even better in person.
We would recommend Kurmond Homes to any of our family & friends… In fact, we already have! Huge thanks for the entire Kurmond team.
August 2014
Dinesh & Jyothsna
Glenleigh 35.8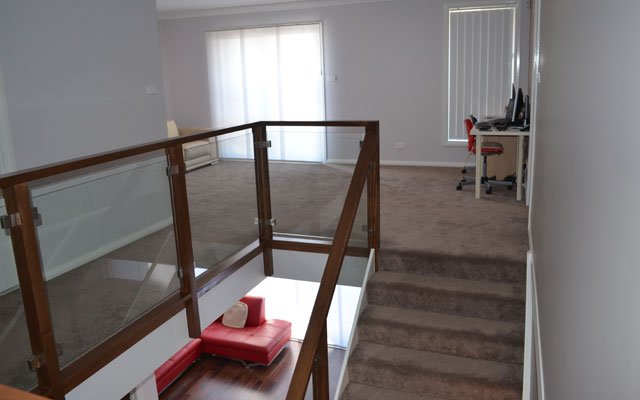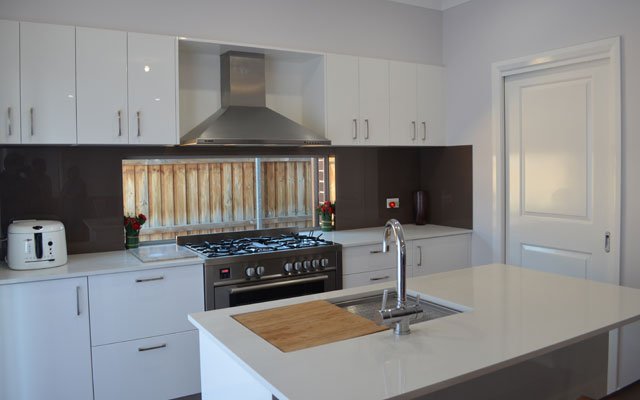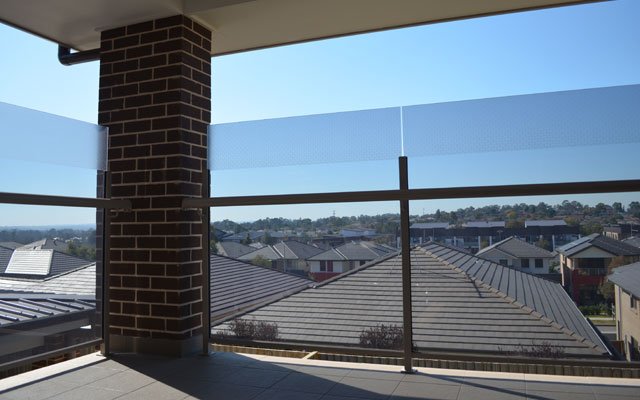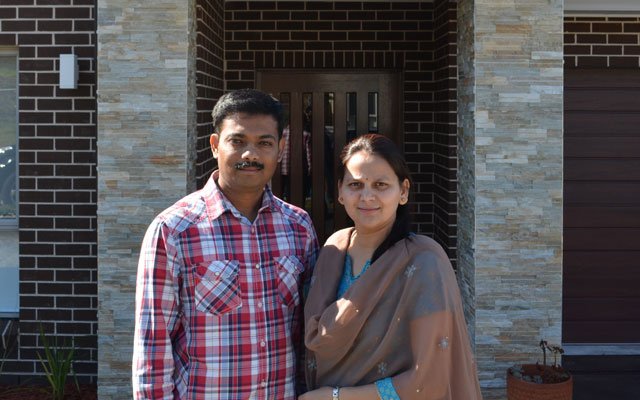 We chose Kurmond Homes because of there competitive pricing & design flexibility. They had a wide selection of double-storey floorplans to choose from, however, we decided to go with the Glenleigh as it is a great family home & had a guest bedroom downstairs.
With other builders, modifying your floorplan can sometimes be a big issue. However, when we asked Kurmond Homes to move the stair case, they made it happen without causing a fuss! After our standard 3 sets of plan changes, we decided we really wanted a balcony upstairs & again Kurmond Homes didn't let us down. The most impressive aspect was the affordable price, which was well worth it seeing as the balcony has become the highlight of our dream home.
If any situations arose throughout the building process, our Client Service Officer calmly handled everything very professionally – she was fantastic! Also, worth mentioning was our Colour Consultant, who made our exterior & interior selections so easy that we completed all our choices in less than day!