Home Builder With a
Difference
Kurmond Homes is a local Sydney new home builder established in 1994 with a vision to design and build new homes of quality and excellence.
The home builder business was started by two brothers, Peter and Michael Kulakovski, both were raised, and now reside in the Hawkesbury area. Peter began his building career as a frame carpenter and Michael as a joiner carpenter, both have many years of home building experience.
Due to exceptional demand for professional house builders services, the new business has undergone a rapid expansion. Peter & Michael have added a growing team of passionate staff to handle their expanding new home builder business.
We would recommend Kurmond Homes to any of our family & friends… In fact, we already have! Huge thanks for the entire Kurmond team.
Chris & Evita
Riviera 33 at The Ponds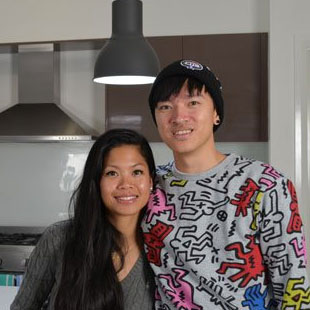 We are so happy and grateful for the wonderful treatment that we had from the staff at Kurmond Homes. We have become not only clients but friends and very appreciative of how things have gone.
Dorothy & George
Sierra 28.3 at Gledswood Hills, The Hermitage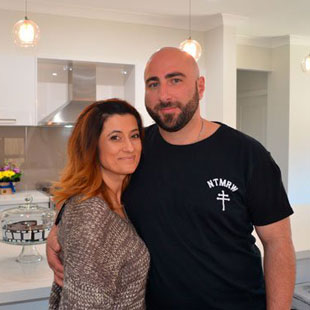 We have received the keys to our stunning Kurmond Home. We built the Sabrina with the Hamptons facade. The final product surpassed our expectations of a top quality finish.
Mick and Fiona
Sabrina with the Hamptons facade in Redbank, North Richmond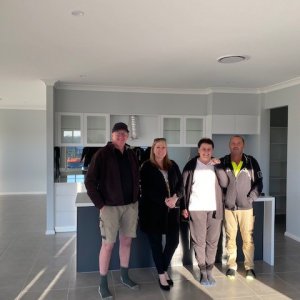 Dear Kurmond Homes, I would like to formally thank & congratulate you & your team for delivering a truly outstanding result on time.
Stephen & Anita
Mirage 68.5 at the Central Coast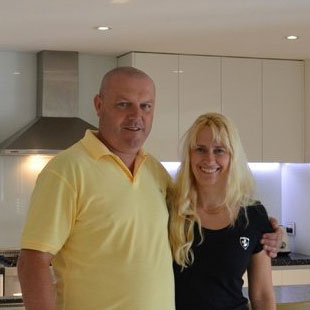 Peter & Michael have a wonderful team working for them & I wish you all the best & will highly recommend Kurmond Homes to all our friends & families.
Ashish & Shivani
Glenleigh 46.6 at The Ponds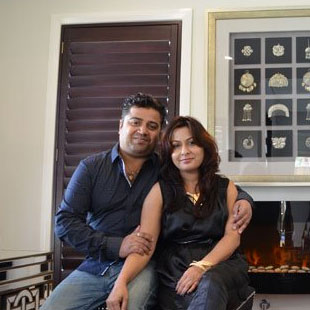 It was a total pleasure to work with Kurmond homes who treated me like an owner builder so my vision could be accomplished in our Custom Build.
Donna & Jean-Claude
Custom design at Parramatta